1 minute read / Oct 23, 2023 /
Top 10 Trends in Data & AI at the Impact Summit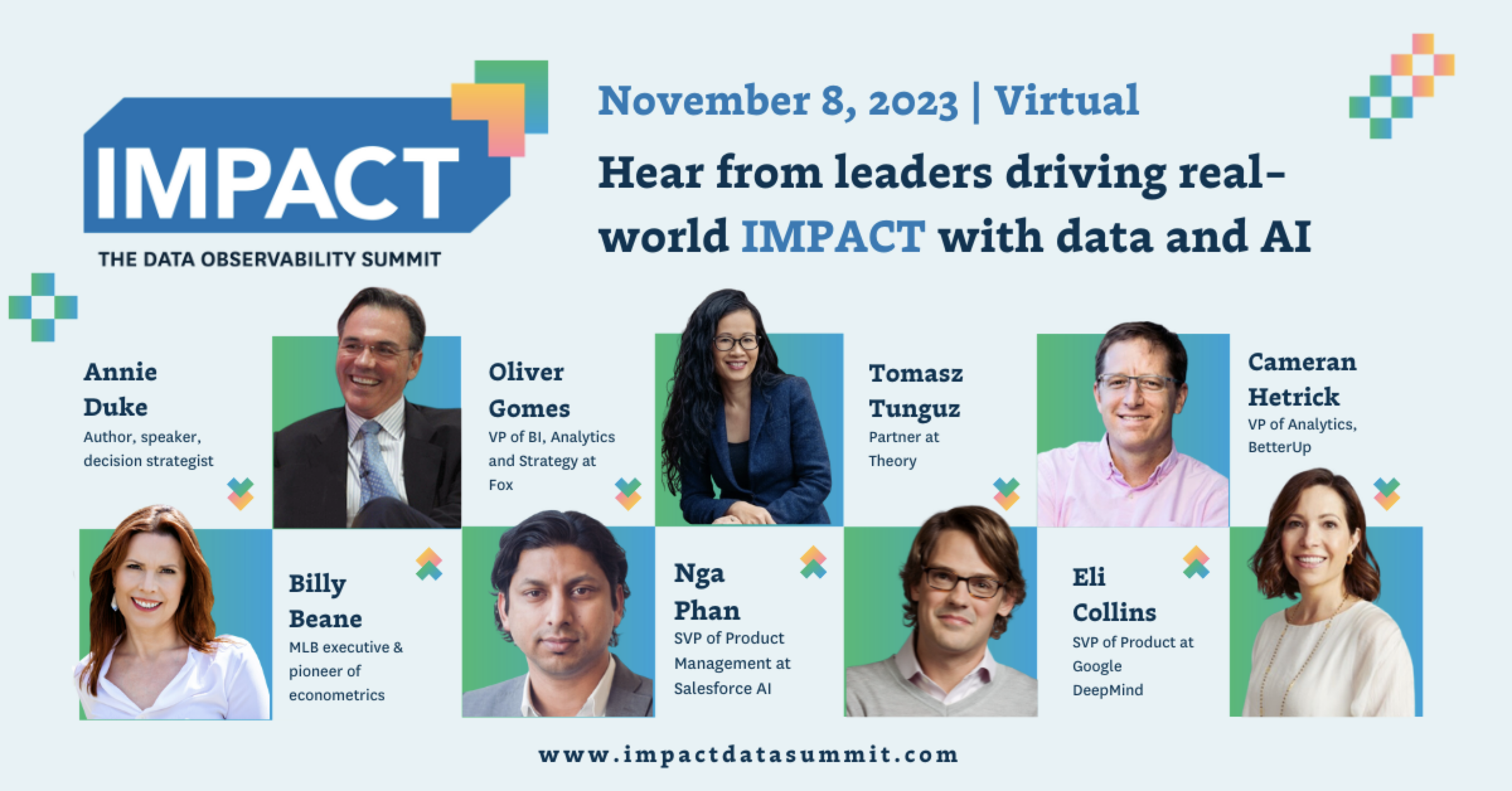 On November 8th, I'll share my 10 Top Trends in Data & AI at the IMPACT Summit.
Last year, I covered 9 topics:
Cloud data warehouses will process 75% of workloads by 2024.
Data workloads segment into in-memory, cloud data warehouse, & cloud data lakes.
Metrics layers unify the data stack.
LLMs change the roles of data engineers.
WASM becomes an essential component of web applications.
Notebooks win 20% of Excel users.
SaaS applications use the cloud data warehouse as a reading & writing database.
Data observability becomes a must-have.
The decade of data continues.
How many of those turned out to be true? I'll be scoring them!
In the 12 months since I shared those views, the data world has been completely transformed.
That's just in the last three months.
If you're interested to hear about these trends, register here for the virtual event.
---
Read More: